Thursday, February 24, 2022 -

7:00pm

to

8:30pm

If you attended NAWBO Greater Philadelphia's Perfect Harmony event last winter, you know we put on a great virtual tasting and networking event. We're back in 2022 with a new one for you— Whiskey A-Go-Go (WAGG) and you are going to love this one, too!
Whiskey A-Go-Go
What's happening?
Did you know women are making their mark as business owners in the world of whiskey production? Google "women and whiskey" and you'll see articles about this phenomenon, including one from the New York Times published July 1, 2021, titled: "In the Male World of Whiskey, More Women Are Calling the Shots"
"Though sexism is still rampant, a number of women are now distilling, blending and reshaping the business in their image"
In that article, you'll learn that Victoria Eady Butler, the master blender at Uncle Nearest, a Tennessee distillery founded by entrepreneur Fawn Weaver in 2017, was named blender of the year by Whisky Magazine in 2021, the first African-American master blender in history. Uncle Nearest with its all-female leadership team is smashing stereotypes and shattering glass ceilings.
So, we are really excited to tell you that Uncle Nearest's Market Manager, Rawnica Dillingham, and Nadège Lark, founder of Whiskey Her Away Travel and Tours, will be with us for an evening of learning about Uncle Nearest as a business, the nuances of whiskey tasting with two Uncle Nearest whiskeys, how to make a cocktail and, best of all, warming up a February evening with some fun and community.
Who is invited?
The invitation is extended to the NAWBO community--including members, Greater Philadelphia Chapter Sponsors and Alliances—as well as the broader community of women business owners and entrepreneurs, women professionals and supporters of women-owned businesses (that's right, you don't have to be a NAWBO member to attend).
You may also want to invite your spouse, your partner or a friend to make this a fun date night!
Why you should attend
We've planned this easy-to-attend online event with Black History Month and a shared fun experience in mind—an opportunity to mix and mingle; have lively conversation, make new connections and renew friendships.
Choose your Kit and Register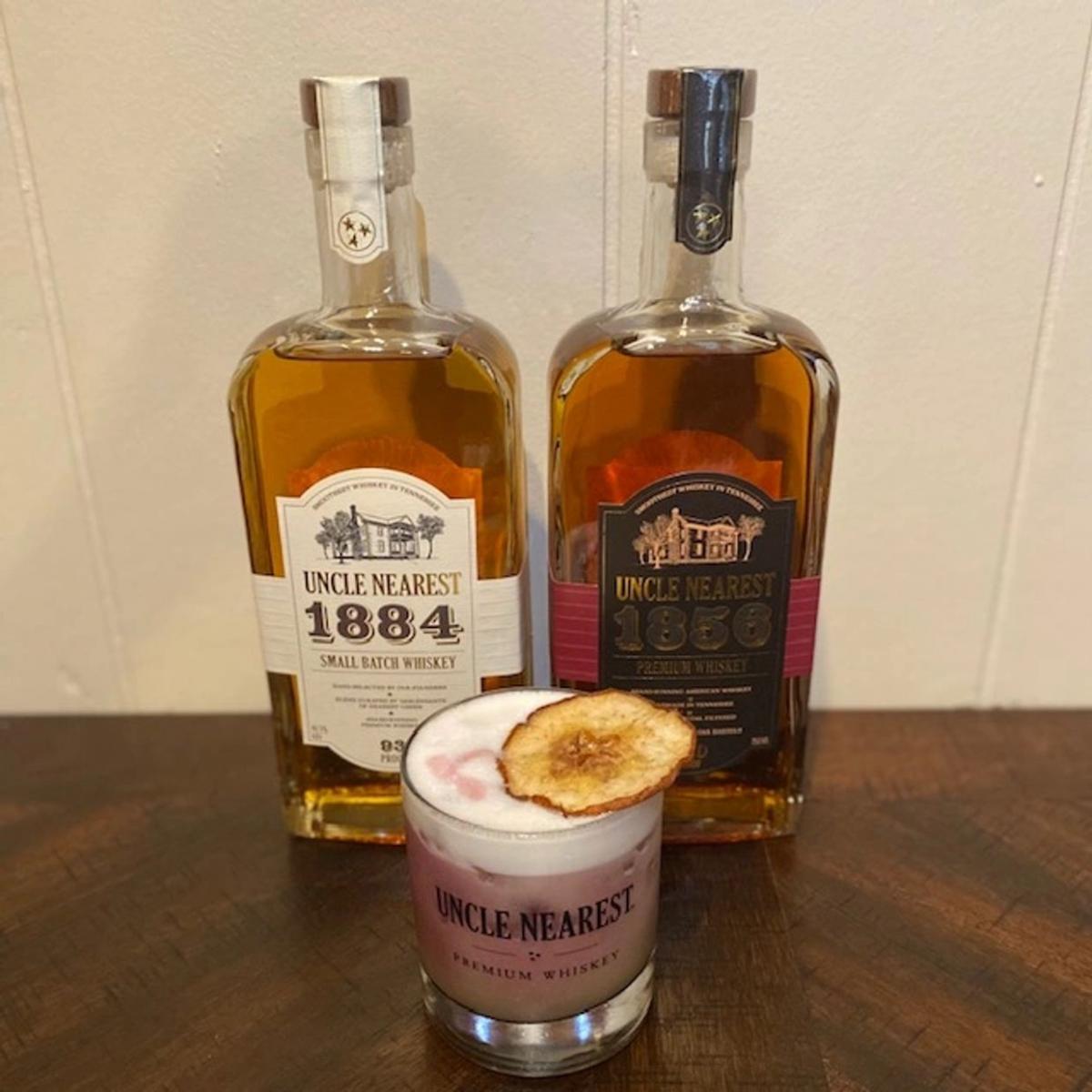 Since this is a tasting event, your registration will include your choice of one of two options you select for a kit (one kit includes alcohol and the other does not). The kit will be delivered to the shipping address you provide on your registration.
PLUS, all participants will receive a discounted Uncle Nearest Distillery Entrance Fee (compliments of Uncle Nearest Premium Whiskey) and a discount on a Tennessee Weekend Visit Package (compliments of Whiskey Her Away Travel + Tours).
IMPORTANT:  Registration for this event closes on February 11 to allow adequate time for the shipping of the tasting kits.
Option 1: The Kit with Alcohol
Kit and registration for NAWBO members and Greater Philadelphia Chapter Alliance Partners and Corporate Sponsors: $65
Kit and registration for non-members: $85
This kit includes:
1 Uncle Nearest Branded Rocks Glass
1 Uncle Nearest Branded Jigger
4 ounces Uncle Nearest 1884 Small Batch Whiskey
4 ounces Uncle Nearest 1856 Premium Whiskey
1 Cocktail Kit with Ingredients and Recipe Card (Yield 2 cocktails)
Option 2: The Kit without Alcohol
Kit and registration for members and non-members: $50 
This kit includes:
1 Uncle Nearest Branded Rocks Glass
1 Uncle Nearest Branded Jigger
2 Whiskey Inspired Tea Bags
1 Spirit Free Cocktail Kit with Ingredients
Thanks to our tasting hosts:
Rawnica Dillingham from Uncle Nearest

Nadège Lark from Whiskey Her Away Travel and Tours
Thank you to Schwartz Financial Services for their sponsorship of this event!