Friday, November 20, 2020 -

9:00am

to

10:00am
Power Friday--your weekly NAWBO Greater Philadelphia connection to education and networking!
Getting Your Brick and Mortar Shop Online, E-Commerce Series
Part 3: Social Media and Digital Marketing
Presented by Maisha Walker from Message Medium and The Internet Strategist, Inc. Magazine
Many business owners need to shift how they are doing business from an actual brick and mortar location to a virtual marketplace. We are centering the programming for "Week 3 Power Fridays" on a 4-month series--how to "Get Your Online Store Ready for Holiday Shopping."
You've built a fantastic looking and high performing e-commerce site. Now, will the shoppers come? Here's how you'll be funneling traffic to your products for Black Friday, Small Business Saturday, Cyber Monday, Giving Tuesday, and beyond!
We'll discuss
Where are my customers and how am I reaching them?
Strategic decision-making: should I invest time & money into this or not?
How much would I need to invest to make it worthwhile?
What is the frequency of my messaging?
How can I raise awareness organically?
How and when are ads a good idea?
Quick tips on email marketing, search, and analytics for eCommerce
Meet the Presenter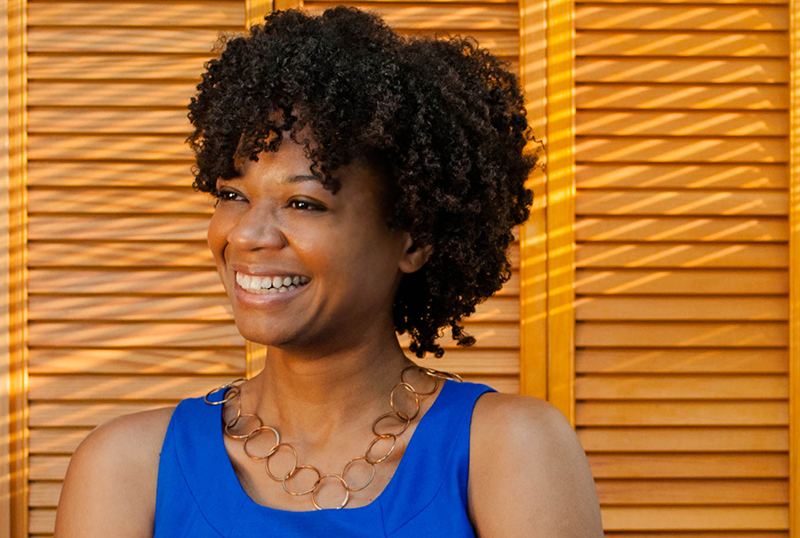 Maisha Walker is the President of Message Medium, a digital marketing agency that helps successful brands leverage digital to achieve aggressive growth. She has been building Web sites and creating digital marketing campaigns for more than 20 years.
Maisha is a featured online columnist with Inc. Magazine and grew her blog to Inc.'s highest trafficked blog in less than 1 year. She has been quoted by such diverse brands as Business Week, the American Marketing Association, Guy Kawasaki, Rieva Lesonsky of Entrepreneur magazine, and celebrity gossip columnist, Perez Hilton.
In addition to small businesses, Maisha and her team have an impressive list of large clients including Mars Chocolate, Columbia University, Princeton University, Carver Bank, Unilever, WJ Detusch (the owner of Yellow Tail wines), the founders of Absolute Vodka, NBA player Kyle Lowry and Save the Children.
Maisha has toured the country educating entrepreneurs and personally conducting more than 500 events on social media, search engine optimization and advertising, email marketing and Web site design, with partners like Microsoft Bing, Capital One, George Washington University, JP Morgan Chase, Goldman Sachs, Inc., Black Enterprise, SCORE, Deluxe Corp, SAP and a host of others.
She has been featured in Forbes, Bnet, Entrepreneur, Black Enterprise, on Fox News and on NBC news among others.
She received her B.A. from Princeton University, and began her love affair with coding at the early age of 9.
Learn more about Maisha:  https://www.messagemedium.com
We hope you'll join us for the Getting Your Brick and Mortar Shop Online, E-Commerce Series wrap up where we'll invite you to share your experiences with the group.
Part 4:  December 18: Recap and assessment. How is it going?