Friday, April 2, 2021 -

9:00am

to

10:00am
Power Friday--your weekly NAWBO Greater Philadelphia connection to education and networking!
Bounceback from Burnout
Presented by Queirra Fenderson from The Ambition Studio
Running a business is challenging-especially during those difficult times when you are standing at a fork in the road, completely clueless about which decision will best lead you down the path of success. Having had 10 years of career achievements in the marketing industry, including leading a cross-departmental team in exceeding their goals by 163%, Queirra faced her own "fork in the road" when she was just one year into her own business. Her choice: borrow $15,000 from her retirement plan or call it quits and return to the 9-5 rat race. That burnout moment turned into her ultimate breakthrough, leading her to excel in building her own coaching firm and to her dedication to empowering female entrepreneurs to create and sustain their own success and navigate the ups and downs of entrepreneurship.
Whether they are at a fork in their own business, or they want to be ready when the next one inevitably appears, participants will discover how to:
Shift out of the illusion of control to trusting their intuition in growing their business
Shed their superwoman cape and learn how to ask for (and receive) help to expand their business impact and reach
Identify the #1 shift they can make to fall back in love with their businesses (Hint: this one step will allow participants to work less and operate consistently from their zone of genius.)
Meet the Presenter: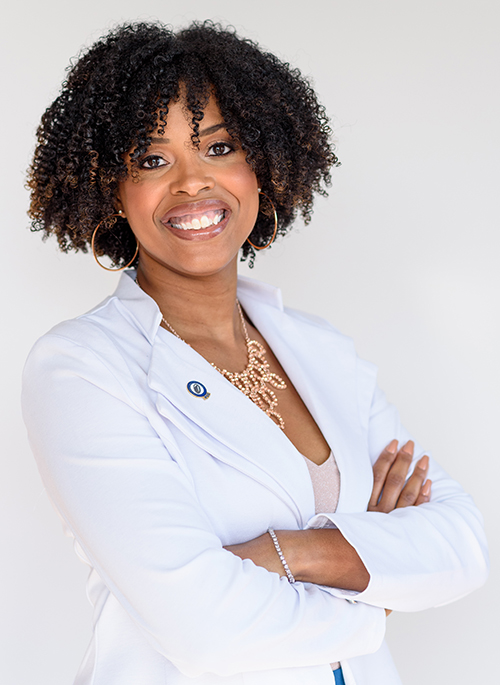 Queirra Fenderson is the Founder and CEO of The Ambition Studio, a professional coaching firm on a mission to end the burnout epidemic among leaders and entrepreneurs. As a Certified Coach, Professional Speaker, and Leadership Trainer, Queirra has supported the transformation of leaders and entrepreneurs across multiple industries and levels to include Emmy-Award-winning entrepreneurs, C-Suite executives, and U.S. military officers. She holds the Professional Certified Coach (PCC) credential from the International Coach Federation (ICF) and a B.S. in Marketing from George Mason University. When she's not coaching leaders or learning something new, Queirra can be found in bed watching Netflix with a bag of Garrett's popcorn, in her vegetable garden, or traveling the world with her husband, Damien, and daughter Arya.
For more information about Queirra:
https://www.linkedin.com/in/queirra/
http://www.theambitionstudio.co