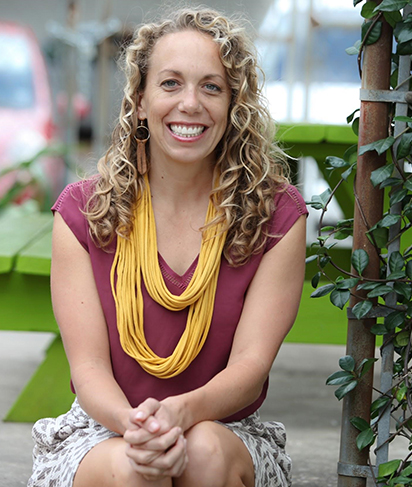 "Business as Agent of Social Change"
Breakfast Keynote Speaker: Kristin Keen
Founder & CEO of Rethreaded
Kristin Keen comes to us from Jacksonville, Florida where she runs a "social enterprise that Renews Hope, Reignites Dreams and Releases potential for survivors of human trafficking." Rethreaded is grounded in the belief that "given the chance women will reclaim their lives." The means for making change happen is an upcycling company (saving substantial amounts from land fills), making gifts and selling them; including "Gifts of Hope," a corporate gift program.
Having come from the experience of co-founding a successful business to provide a safe haven for women in the sex-trade in India, Keen worked in partnership with the City Rescue Mission of Jacksonville to help women learn skills throughout the business operation such as production, inventory, sales, marketing and finance/administration.
Kristen realized that for these women having a new life meant they needed a new job. The story of her journey as a disruptor, to make new jobs and provide the additional support needed to facilitate women making a transition from one life to a better one, is what Kristin Keen will share with us.