Tuesday, April 25, 2023 -

8:00am

to

3:00pm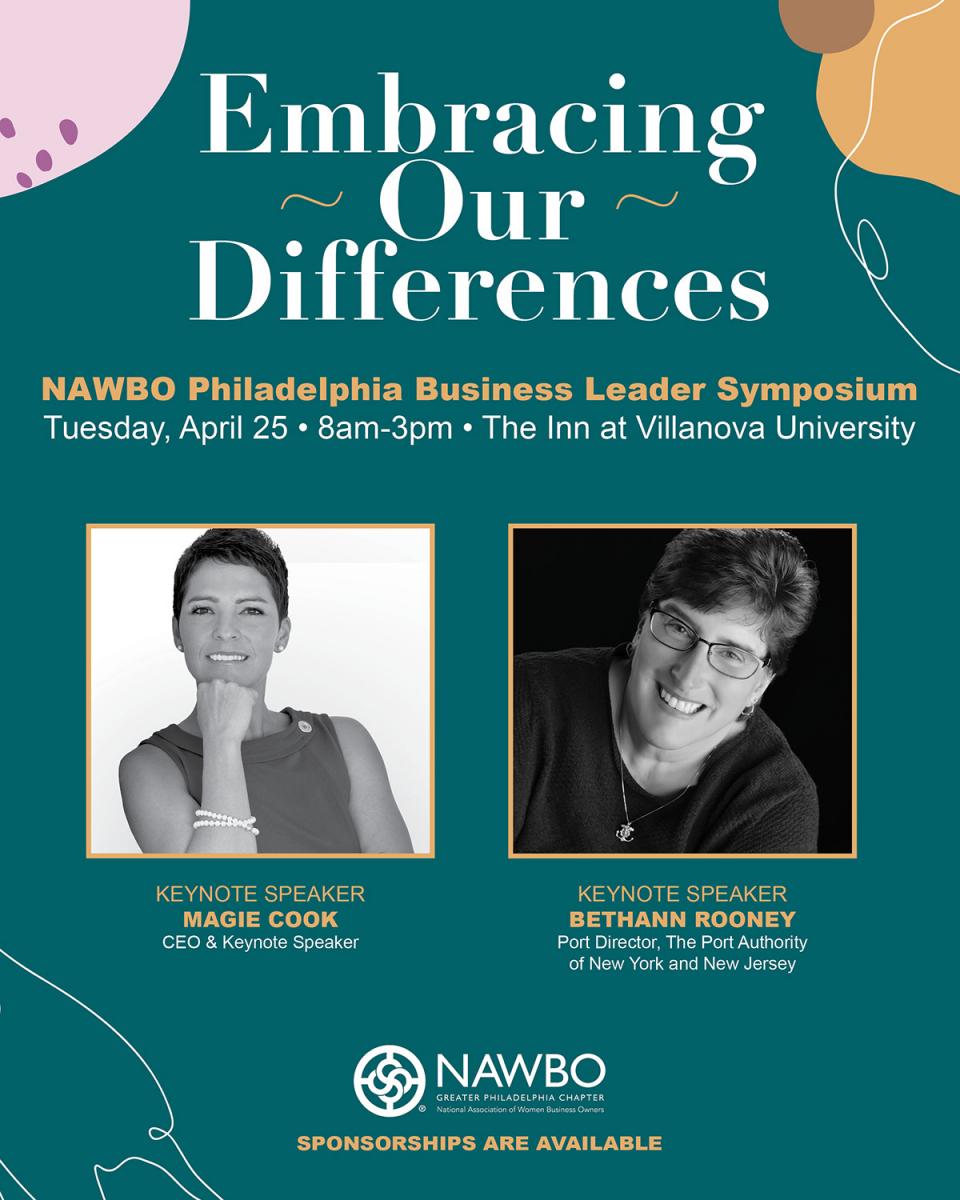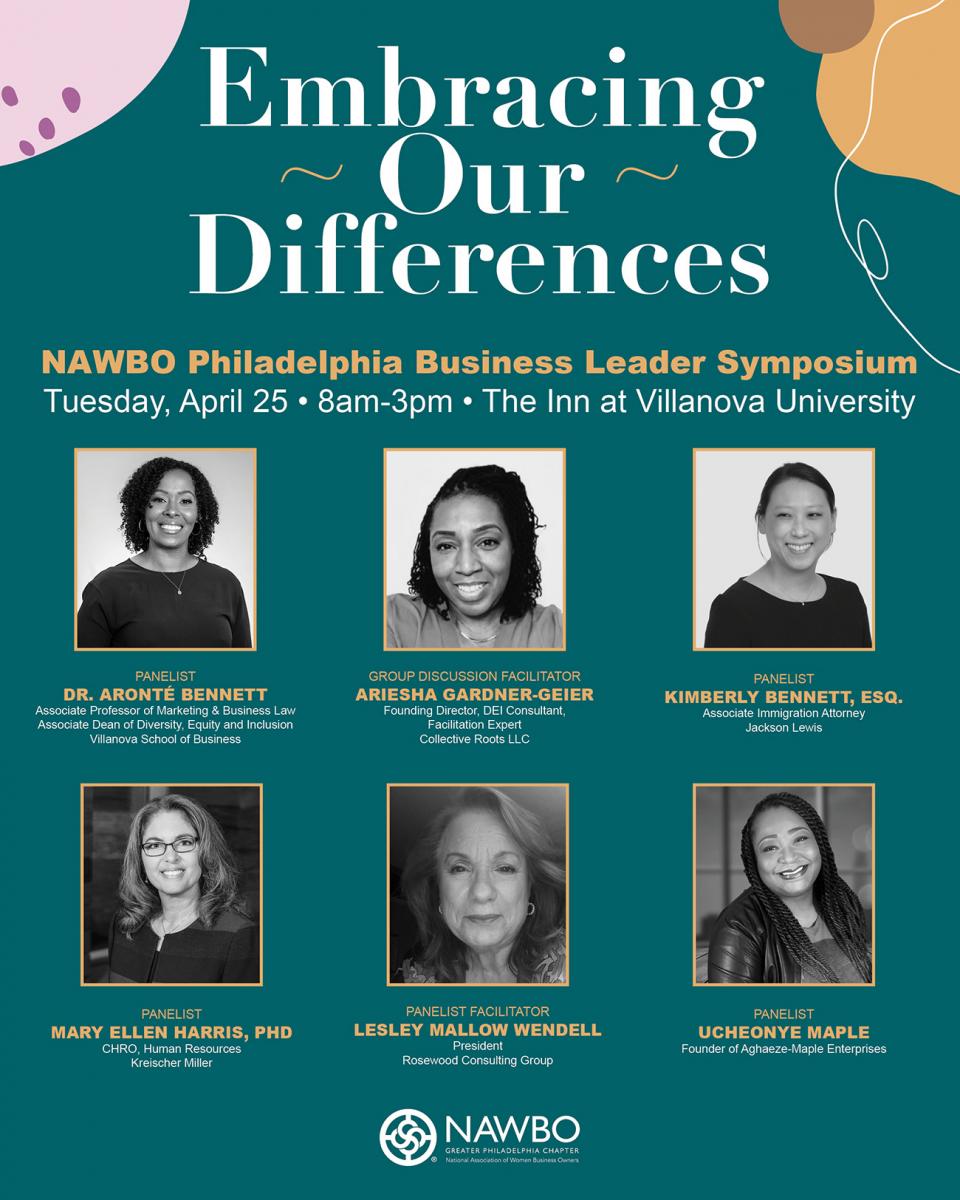 2023 NAWBO Philadelphia Business Leader Symposium
Tuesday, April 25, 2023 - 8:00am to 3:00pm
Inn at Villanova | 601 County Line Rd, Wayne, PA 19087
Public and private conversations too often focus on differences in people's beliefs, cultures, and essentially, who they are. This has created a fractious and fractured society.
This year's NAWBO Greater Philadelphia Leadership Symposium supports different conversations by asking ourselves to Embrace our Differences and to look at what that could that mean for us as individuals and as women in business.
To explore the answers, we're offering a day that includes:
Two inspiring keynotes by women who will share their stories about how they have achieved success by overcoming challenges, showing us how turning these trials into triumphs has enabled them to be the inspirations they are today, both personally and professionally.
A facilitated session, dedicated to growing deeper connections and insights through attendees' conversations with each other about their experiences in a diverse society.
A panel that will talk about DEI&B from a variety of perspectives including law and human resources to help both business owners and employees get a deeper perspective on DEI&B.
Opportunities to network during the provided breakfast and lunch, keynotes' book signing, and more.
Just added: an open invitation to attend the Speaker Mastery Live with Magie Cook (included with the ticket price).
This Symposium welcomes both NAWBO members and those who aren't! If you are a woman business owner, a person building your career, want to network with women in business, have a profession or career that intersects with our mission or symposium theme, we invite you to attend.  Men are also welcome!
Our goal: When you leave the Symposium and reflect on your day, you'll feel refreshed, energized, hopeful and inspired to return to your life and your business with new perspectives, resources, connections, and a path forward--embracing our differences.
KEYNOTE SPEAKERS
Morning Keynote: Create a Culture Where We Do Great Things Together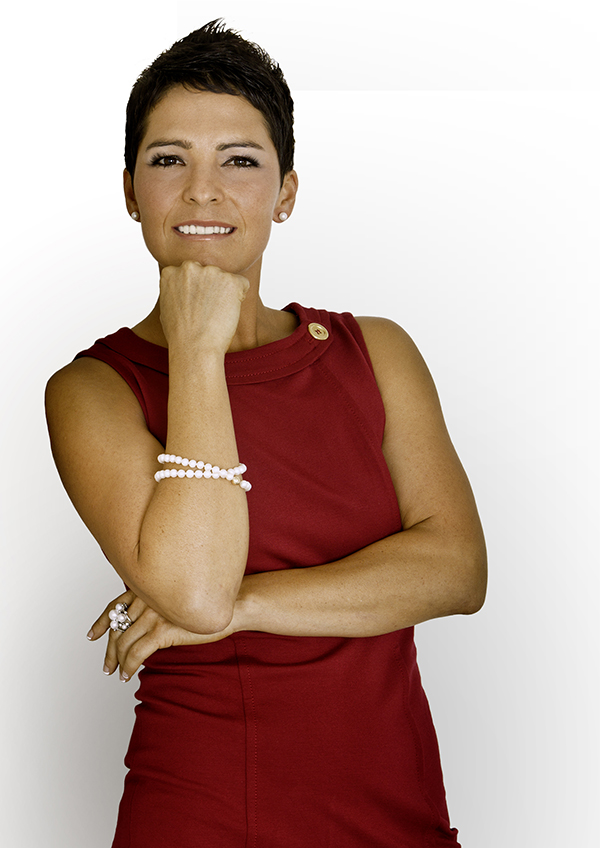 Magie Cook
CEO & Keynote Speaker
In today's rapidly changing world, organizations that prioritize diversity, equity, and inclusion (DEI) are better equipped to adapt and succeed. This keynote, led by Magie Cook, a LGBTQ+ Latina who overcame adversity to achieve the "American Dream" and build a multimillion-dollar company, delves into the benefits of embracing DEI in the workplace. Drawing on her personal experiences of navigating different cultures and leveraging her skills, Magie shares key insights and strategies for creating a culture of mindfulness and inclusion in your team.
Exclusive Opportunity: VIP Networking Reception with Magie Cook.
About Magie:
Magie is the founder of a company that she started with $800 after she was homeless which was later sold to Campbells Soup for 231M. She helps entrepreneurs discover their hidden personal power so they can increase their revenue and make an impact in the world.
After living a life of suffering in an orphanage for 18 years, Magie, created mindset strategies that changed her life. With 30 years for experience, Magie now dedicates her life to helping others unleash their full potential, specializing in mind optimization techniques to accelerate true success.
Click to read more about Magie ...

Magie is internationally recognized speaker and expert in the field of business and personal development and has been featured on numerous publications, magazines and television networks such as Daystar TV, Bloomberg TV's "The American Dream" and many more. She has received many awards, including, being inducted into the Hall of Fame at the University of Charleston and receiving a Nobel Entrepreneur Prize in Mexico. She's worked with many Fortune 100 and 500 companies, as well as A-listers including professional athletes, influencers and thought leaders.
---
Afternoon Keynote: Filling my Ditty Bag: Tools for Personal and Professional Success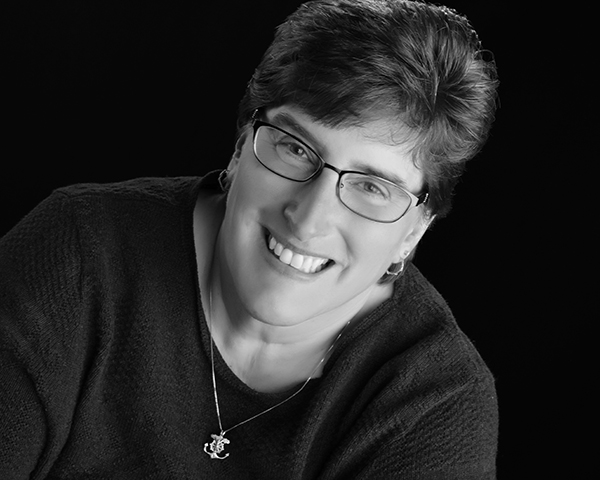 Bethann Rooney
Port Director, The Port Authority of New York and New Jersey
In this engaging and interactive talk, Beth will speak about the tools and personal relationships she has leveraged to overcome significant challenges and succeed in her personal and professional life, beyond self-doubt and the expectations of a multitude of naysayers.
About Bethann:
Bethann Rooney was appointed the Director of the Port Department at The Port Authority of New York and New Jersey in May 2022. She oversees the management, operation, and ongoing development of the major marine terminal facilities in the Port of New York and New Jersey, the largest and busiest seaport on the East Coast of North America. As the Port Director, she is responsible for managing a nearly $400 million annual budget, advancing major capital programs, increasing cargo and passenger volumes, promoting diversity, equity and inclusion in all of the Port's programs and fostering safe, secure, sustainable, and innovative practices focused on strengthening the Port's contribution to the regional economy.
Click to read more about Bethann ...

Throughout her 31-year career, Rooney has distinguished herself as a leader in port operations, maritime transportation, and global logistics. Ms. Rooney regularly networks with a wide range of customers, partners, and stakeholders and has a proven track record of collaborative, inclusive, and transparent leadership. Since joining the Port Authority in 1993, she has held a series of management positions with progressive responsibilities including operations, leasing, property management, intermodal transportation, and technology planning. In the immediate aftermath of 9/11, Bethann was named the first ever Manager, Port Security, a position she held for 14 years, developing, and managing best-in-class port security and emergency management programs. Beth then broke new ground once again and assumed a newly created senior role focused on port performance, efficiency, and goods movement after she created the framework for the Port's Council on Port Performance. In April 2019 Ms. Rooney became the Port's Deputy Director and was instrumental in finalizing the Port Master Plan 2050, helped lead the Port through pandemic related growth of more than 35% and gained approval from the US Army Corps of Engineers to further deepen the Port's navigation channels to 55-feet.

She is a graduate of the State University of New York Maritime College with a Master's in International Transportation and a Bachelor's in Marine Transportation. She is also an Accredited Marine Port Executive (AMPE) from the International Association of Maritime and Port Executives, recipient of the US Secretary of Transportation's 9/11 Medal and two-time recipient of the US Department of Homeland Security's Distinguished Public Service Award.
---
BREAKOUT SESSIONS
SESSION 1 (10:15am):
Collaborative Perspectives: Embracing our Differences through DEIB
Presented by Ariesha Geier, Collective Roots, LLC
Participants will work through collaborative exercises and discussion prompts to gain a deeper understanding of DEIB and it's importance in inspiring their individual style of leadership, and increasing their capacity to be more impactful in their work.
Admired for servicing the community at large in people-driven, corporate, and non-profit settings, Ariesha is a trusted crisis management expert with a remarkable history of designing highly efficient assessment reporting systems, implementing improvement strategies, intervening in crises with prepared action plans, and optimizing staff performance. She has guided youth-driven organizations to resourcefully provide counseling and support to young adults that previously dropped out of school, as well as served in the human services field as a Psychotherapist. Ariesha quickly developed a reputation for developing systems that serve the needs of students or individuals and that benefited their growth of social or academic development.
Ariesha's career evolved after she identified her passion for helping children and families navigate through crises. For over 10 years, she facilitated parenting education classes, designed curriculum assessments, and evaluations, and conducted individual and family psychotherapy sessions with youth, adults, and couples. Ariesha served as the Director of Case Management at the Youthbuild Charter School in Philadelphia, PA. She also supported a regional Philadelphia community as an Interventionist by implementing crisis stabilization plans for individuals in crisis. Ariesha is the Founder and Director of Collective Roots, an organization that is dedicated to helping businesses deploy diverse service strategies that are culturally sensitive and equitable to all communities.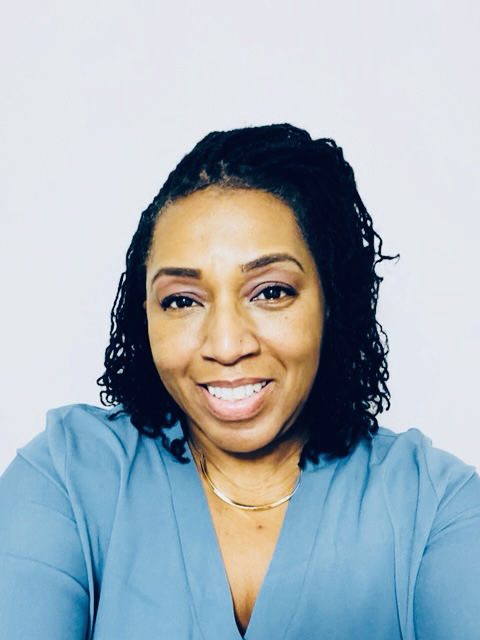 ---
SESSION 2 (11:15am):
From Onboarding to Exiting, The Employer, Employee, Contractor Experience
Panel discussion led by Lesley Mallow Wendell, Rosewood Consulting
Lesley Mallow Wendell is a recognized leadership development expert and executive coach. She founded Rosewood Consulting Group in 2001 to help organizations and leaders create strategies for success. Lesley provides executive coaching, organizational effectiveness, and leadership development programs to a variety of organizations in the private and nonprofit sectors. Her work with entrepreneurs has increased their ability to motivate their teams and improve overall performance and productivity. Lesley tailors her approach to meet the multi-faceted needs of her clients. She provides 360-degree feedback and coaching to senior leaders, and facilitates peer roundtable, board development, leadership and strategic and scenario planning initiatives for organizations in both the for- and nonprofit sectors. In addition to her experience working with entrepreneurs and their companies, she was a chapter chair for the Women Presidents' Organization for over a decade, facilitating monthly roundtables for multi-million-dollar businesses owned and led by women.
She co-authored When Leaders Leave: A New Perspective on Leadership Transition, which provides a roadmap for nonprofits to effectively manage leadership transitions. A frequently quoted leadership and career development expert in local and national business publications, Lesley has appeared on local and national radio and TV. In 2015, she authored a chapter on leadership transformation for Results! - Impactful Solutions to Drive Business, a Jean Oursler business anthology. Lesley earned an M.S. in Human Resource Management from Widener University and an undergraduate degree from the University of Pennsylvania.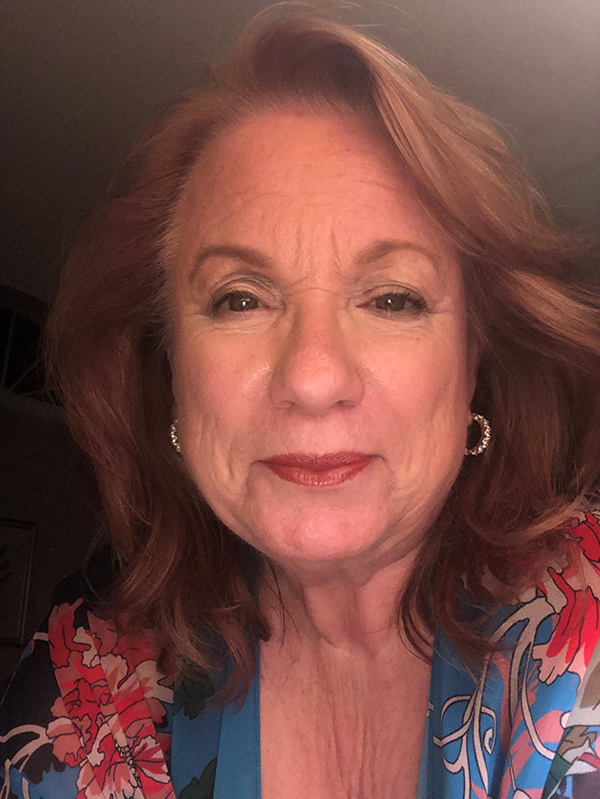 ---
Panelists:
Kimberly Bennett, Immigration Associate, Jackson Lewis
Kimberly M. Bennett is an associate in the Pittsburgh, Pennsylvania, office of Jackson Lewis P.C. She works to provide high-level immigration services for companies seeking increased global mobility for their employees, including assistance with nonimmigrant and immigrant visa petitions. She also advises on employer compliance and assists employers with drafting and implementing formal immigration policies.
Kimberly has exercised her versatility in immigration matters, working with Fortune 500 companies and start-up businesses in technology, finance, manufacturing, fashion and healthcare.
While attending the University of Pittsburgh School of Law and Graduate School for Public and International Affairs, Kimberly was a two-time recipient of the Peggy Browning Fund, a fellowship program for students interested in Employment and Labor Law. She was also a two-time recipient of the Foreign Language Area Studies Fellowship, a program instituted by the U.S. Department of Education. During her fellowship, she learned the lesser-taught language of Portuguese.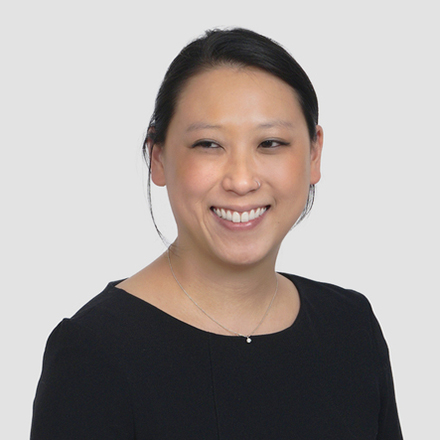 ---
Ucheonye Maple, Founder Aghaeze-Maple
Ucheonye Maple is the owner of Aghaeze-Maple Enterprises, a leadership and entrepreneurship training company. During her 22 year career in engineering, she has worked at fortunate 100 hundred companies where she led and managed product development from concept to operations. She is a leader with a proven track record of empowering, motivating, and transforming the lives of STEM professionals. She is a professional speaker, coach, and mentor in the STEM and business community.
She has worked with executive committees on identifying, coordinating, and implementing DEIB initiatives. She has also worked on determining the resources necessary to guide leaders to advance the DEIB strategy and assessing current policies and practices and recommend changes to mitigate bias and/or inequities.
Uche received her B.S. in Mechanical Engineering from Prairie View A&M University, MBA from University of Phoenix and her M.S. in Systems Engineering from Johns Hopkins University. She is also a graduate from the Leadership Essentials Program at Loyola University.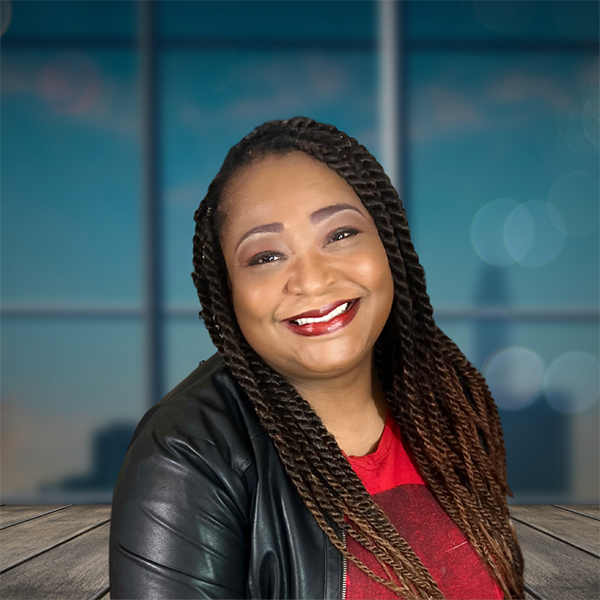 ---
Dr. Aronte Bennett, Associate Dean of Diversity, Villanova School of Business
Dr. Aronté Bennett is the Associate Dean of Diversity, Equity, and Inclusion (DEI) and an Associate Professor of Marketing in Villanova University's School of Business. She approaches the task of cultivating a more inclusive community through collaborative conversations, endeavoring to serve as an agent of positive agitation. She currently serves as a DEI liaison to the Center for Marketing and Consumer Insights, sits on Villanova University's Campus DEI committee and is a member of the Society of Consumer Psychology's Community Building Initiative. Calling upon professional experience and academic expertise, she strives to advance initiatives that promote a more inclusive community.
Dr. Bennett received her BS and MBA from Florida A&M University and her Ph.D. from New York University. Her research focuses on marketplace access and vulnerable consumers. She recently served as the President of The Junior League of Philadelphia, Inc, a nonprofit organization with more than 300 active members, dedicated to the development of women and community improvement. She is also a member of the Board of Directors of the Fund for the Water Works, an organization dedicated to instilling an appreciation for the connections between daily life and the natural environment on the site of Fairmount Water Works, the nation's first urban water supply system.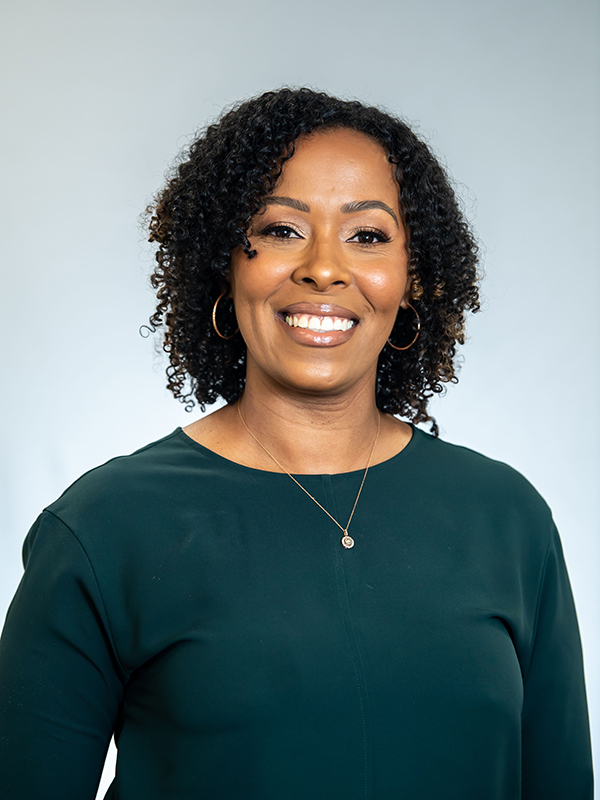 ---
Mary Ellen Harris, PhD, CHRO, Kreisher Miller
Mary Ellen has over 30 years of professional experience providing strategic human resources leadership to a variety of businesses, including professional services organizations, software development, clinical laboratory, retail, and legal services organizations. She is regarded as an expert in the areas of leadership, talent acquisition, employee relations, talent development, talent retention, change management, and company culture enhancement. The development of others has been the driving theme and focus throughout her career.
Mary Ellen is an advocate for communication access for the deaf and hard of hearing community and is a leader on the firm's Diversity, Equity, and Inclusion (DEI) Council as well as its women's network, RISE (Retaining, Investing in, Supporting, and Empowering the Women of Kreischer Miller).
Mary Ellen joined Kreischer Miller in 1999. Prior to working for Kreischer Miller, Mary Ellen was the Vice President of Human Resources at a mid-sized software development company headquartered in Fort Washington, PA, where her responsibilities included talent acquisition, talent development, and talent retention as well as providing executive leadership for the organization. Throughout her career, she also held several human resources leadership positions for both regional privately-held businesses and national publicly-traded organizations. Mary Ellen is an active member of the Deaf Hearing Communication Center in Swarthmore, PA and an adjunct professor for Eastern University teaching courses in the MBA and Leadership Degree programs.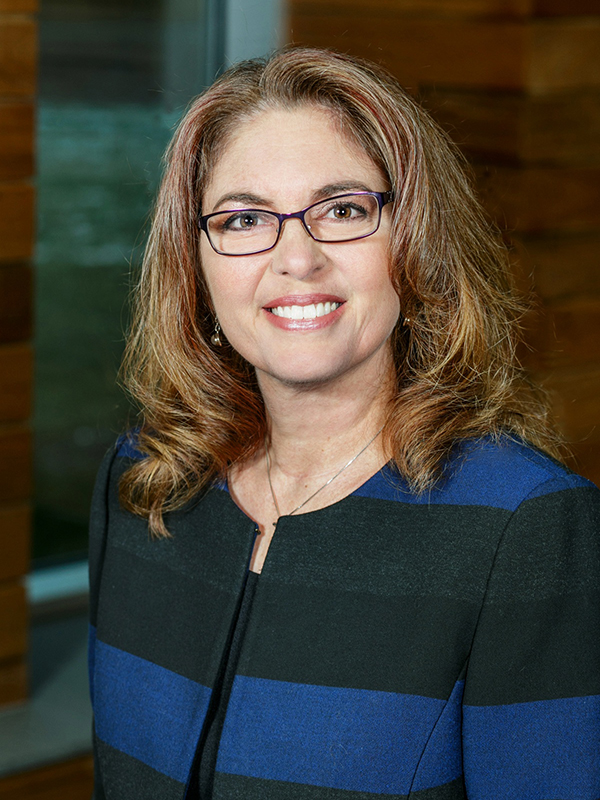 ---
Registration
Registration is now open!
In-Person Attendance: $147.00 (includes breakfast and lunch at the Inn at Villanova)
Virtual Attendance: $97.00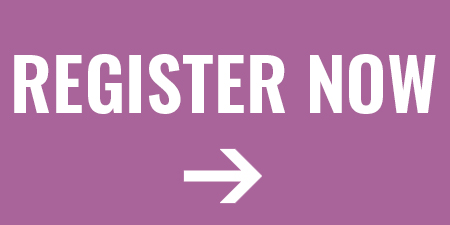 ---
Agenda
8:00am - Registration, breakfast and networking
8:30am - Program kick-off and opening remarks
9:00am - Meditative moment with Lauren Weinberg followed by Keynote Speaker: Magie Cook
10:00am - Break
10:15am -  Session One: Collaborative Perspectives: Embracing our Differences through DEIB (group discussion facilitated by Ariesha Geier, Collective Roots, LLC)
11:00am - Break
11:15am - Session Two: From Onboarding to Exiting, The Employer, Employee, Contractor Experience (panel discussion led by Lesley Mallow Wendell, Rosewood Consulting)
12:00pm - Lunch and networking
12:45pm - Keynote Speaker: Bethann Rooney
1:45pm - Closing remarks
2:00pm - Speaker Mastery Live with Magie Cook
---
Questions?
Please contact our program chairs:
---
Plus, Don't Miss the VIP Networking Reception with Magie Cook on Monday, April 24
Inspired by the mission of NAWBO, entrepreneur, author and America's Success Speaker Magie Cook will co-host a Networking Reception to benefit NAWBO Greater Philadelphia, supporting chapter growth and education initiatives. Proceeds from the event will have a significant and direct impact, and will support the evolving and refreshed vision championed by the NAWBO Greater Philadelphia Board of Directors.