September 16, 2019
Erika Burnett - CEO & Creative Designer of A Single Suggestion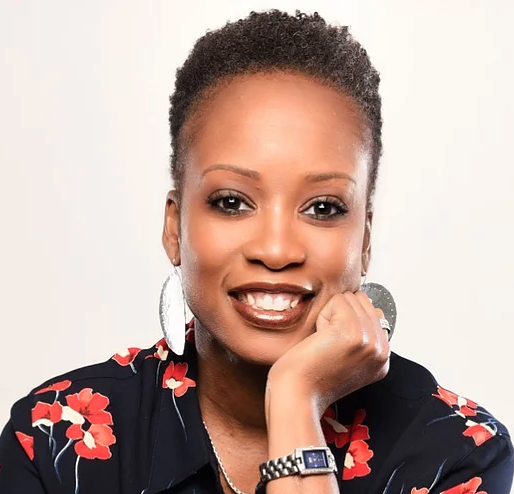 A NAWBO member for three years, Erika Burnett is the owner of A Single Suggestion.  Her company specializes in one-of-a-kind handcrafted stationery that cannot be purchased in any store.  Some NAWBO members may have seen Erika's products at events where a fund-raising raffle is offered. She frequently offers a gift basket or other items for the purpose.
"The business was conceived in 2013," she says, "to help rekindle the last art of intimacy between individuals on a personal and/or business level through hand written notes.  Our designs complement the success of individuals and/or businesses by leaving a long-lasting impression."  This heightened awareness, she believes, will assist in establishing, building, and maintaining authentic relationships with loved ones, peers and clients through the use of stationery.
A Single Suggestion started because of Burnett's love of creativity and her passion for making people feel special.  After attending one card making class, she spent every weekend for 14 years creating cards just to send to loved ones. In 2013, she attended a female-only networking event, showed everyone her handcrafted cards and was told that "I should have been in business a long time ago, "she says. From that day forward, I received an abundance of love and support from my sisters in business. A Single Suggestion came to life 6 months later."
Now, Burnett teaches her own card-making classes such as the "Lets Make Some Christmas Cards" class scheduled for December.  A visit to her firm's website offers a wealth of beautifully crafted, one-of-a-kind designs that can be customized inside with whatever you'd like to say. Shoppers will find designs to cover all of the usual milestones and life events like weddings, births, birthdays, graduations, get well wishes, retirement and more.
For additional inspiration, she draws on a combination of whimsy and social icons to create her stationery collections.  For example, the Gentlemen Collection offers some takes on ties, sports, moustaches and more, while the Black History and Women's History collections feature prominent leaders of those movements.  There's something available for every taste.
Burnett celebrates her third year with NAWBO in October, and appreciates the platform for showcasing her business the organization provides.  "NAWBO offers various channels such as special events and Power Fridays, and also gives me a comfortable place to share my business struggles and to receive the help I need," she says.   Her number one goal for the coming year is to increase sales, and she's received support and suggestions from NAWBO sisters.
"I've been advised to participate in targeted events, spend lots of time with creative people, and I keep working on creating the right message to show people what I do," she says.  "Posting more on social media is helping me to actually show people what I do, and help send them to my website to see and purchase my designs. I love talking with small groups.  The friends I've made makes the organization seem like family."
Look for Erika at the next NAWBO event.  If you're fortunate, you may win a door prize she's designed and donated.  If not, go to www.asinglesuggeston.com to see her work.
Erika's contact info and social media sites:
e-mail: info@asinglesuggestion.com; web: www.asinglesuggestion.com ; IG https://instagram.com/a single suggestion/; FB : https://www.facebook.com/ASingleSuggestion/ ; Twitter: https://twitter.com/ASingleSuggest; YouTube: https://www.youtube.come/channel/UCiJz8Sc9-WLihXGrECvQSmg. so you can tag.